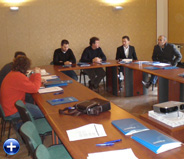 Catania, the 11th and the 12th december 2009.

The formative course take place in Catania the 11th and 12th of December, and complete the cycle of convention, seminars and formative meetings organised by SitoVivo for own partners and customer for year 2009.



First day was assigned to practise usage of SitoVivo Suite tools and to introduce new features.

They were deepened Suite's modules:

• User statistics;

• Email Marketing;

• Sms Marketing;

• Web Marketing Intelligence;

• Online Assitance;

explain the implications of this tools in marketing world.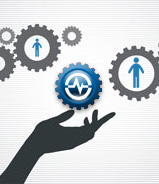 A particular speech it was dedicated to SitoVivo

Behaviorual Marketing

, a specified area of the Suite assigned to automation of marketing actions in consequence of specific events. For example, if a user has been received a promotional email with several products, he has clicked on a product specific link and after three days he till not do any purchase, it will possible send him, automatically, a mail about the product specified.






Presentazione di SitoVivo Behavioural Marketing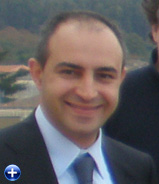 Second day was opened by a speech of Fabio Pagano about "

Web Analytics and the analyst

", he remark the importance of consultancy supported by efficient tools, he introduce more case-histories of partnes and customer of SitoVivo.

The course ended with a round table dedicated to integrations tha SitoVivo being operate on e-commerce system and on-line booking used by attended partner.








La consegna degli attestati







Alverde.net

is one of the greatest Italian sites dedicated to affiliate programs. The forum Alverde.net now has more than 19,000 members.

Paolo Moro




Founder of alVerde.net

---

Twinsolutions

creates dynamic web solutions in the b2b and b2c corporate; it cares also web marketing strategies for its clients.

Nicola Giraldo




Administrator

Mirco Sarto




Technical Manager

---

ASPCode CMS

is a company specialized in the creation of systems for managing web content.

Paolo Capitani




Administrator

---

Venezia.net srl

manages many promotional activities for its customers, With a particular specialization in e-tourism.

Riccardo Zamara




Administrator

Manuel Cuman




Sales Manager

Ugo Brusegan




Technical Manager