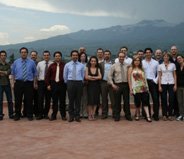 Course lasted from the

22th to the 26th of May

, it was been hosted in

Giarre(CT)

, suggestive country in Sicily's east side at

new headquarters of SitoVivo

. During the course, many expert speakers and

professionals

talked about

e-business and web-marketing

, and introduced many cases-history
The courses had been a wonderful frame: the imposing volcano Etna, the old greek-roman country of Taormina, the Catania's Barocco and the clear water of Jonio Sea.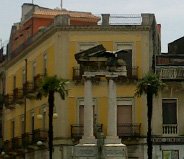 At the end of four training days, SitoVivo S.r.l. sponsor GT Study Days on the 24th of May, itinerant training event organised by Giorgio Taverniti, with subject "SEO – Social Media Marketing.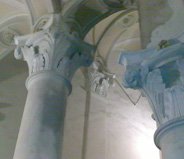 The event was been organised in order to share the know-how and the web marketing one-to-one case-histories between SitoVivo partners from every quarter of Italy.

Patronage of IAB Italy
---

The event was been

supported by IAB Italy

. General Manager Fabiano Lazzarini personally talked about

ROI

and on-line investment.





Commendation letter



---



The event received a commendation letter of Department for Education and Skills, for University and Research of Italian Republic.

Click here to read the commendation letter.





Speakers takes part to event:



---

Fabiano Lazzarini
General Manager
IAB Italy


Daniele Bogiatto
Expert
Ebay Italy

Giorgio Taverniti
Founder
Network GT

Luca Catania
On-line Marketing Consultant
BioRanking

Gianluigi Zarantonello
Web Specialist
Coin SpA

Antonio Gangemi
General Manager
IperPrice.it

Giuseppe Gemelli
Marketing Manager
Dafne

Angelo Fichera
Marketing Manager
Ecooo - Blu Brands Srl

Luca Bove
Sales Manager
IM Evolution Srl

Andrea Castagnoli
Marketing & Sales Manager
AgaSystem Snc

Roberto Caporale
General Manager
BizCom sas

Edoardo Agnello
General Manager
Exhibit 11 Srl

Andrea Gallo
National Manager
Club del Marketing e della Comunicazione

Claudio Grilli
Marketing Manager
UfficioDiscount.it

Tania Pallaro
Marketing Manager
Bizen srl

Riccardo Virgili
Inforidea Scoop.arl

Convention planning
---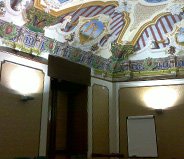 First two days were been assigned to training of SitoVivo partners in order to learn how to use the

SitoVivo suite

, made of many modules (Web Analytics, Email Marketing, SMS Marketing, User Statistics, Online Assistance) and integrated for One-to-One Web Marketing.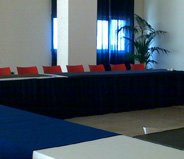 The third day, had as protagonist

one of max SEO and Social Media Marketing expert

of Italy,

Giorgio Taverniti

; The last two days, there were been discusses and presentation of Case-histories by SitoVivo partner, were been introduced case-histories about

on-line tourism

,

e-learning

, and

e-commerce

; the fifth day were been introduced the company's project for the future, and a presentation of new fetures of SitoVivo Suite.





Some feedback from participants



---

Goodmorning,
First I want to express a cordial thanks for invitation to SitoVivo Convention, this gave me a chance to take part in vey intense, fulfilling and very useful days.
I had known several facts of web world with shaded problem. I can compare with expert and valid managers of many companies.
Early morning, light, reflected by beautiful Riposto sea and filtered brigth through windows curtain, spreaded, irradiating all people. Light was still resident in the participants eyes, even if they were still sleeply, the same light spreaded in their face all day, make their active and jovial till late night.
I feel enriched after this experience, both technically and humanely.
Thanks to Fabio, SitoVivo staff and all participants


Claudio Grilli
Marketing Manager - UfficioDiscount.it


---

Hello Fabio,
I think your efforts to organised this first convention are been rightly repayed. An unique and I hope repeatable event. Every moment was formative and functional to compare and ideate new projects and stategies. A great quality time. Thanks of this opportunity. See you soon!


Edoardo Agnello
General Manager - Exhibit11 srl


---

Hello Fabio,
I want to thank you for the beautiful experience, they were very intense five days both professionally and humanely. I came back home with a baggage heavier than when I departed: more knowledge, more reinforcements, new and interesting friends, ideas for a constructive self-criticism, and more kilos...but "arancini", "cartocciate", "granite" and almond milk were so tasty mmmh I'm still hungry!
Congratulation to you and your staff for the passion you give in your work and you spread everybody. You are a beautiful group! Thank everybody!


Tania Pallaro
Marketing Manager - Bizen srl


---

Dear Fabio & SitoVivo Staff's,
I finally came back home after a marathon of 15 days no-stop.
Probably I will the last to send a feedback, but I hope that I'll the last but not least!
So, I'll brief and concise: we were been very well in this SitoVivo in-depth in Catania, very useful discusses and for all target. I'm sure that this will be the start of a super-collaboration!
Wonderful experience!


Roberto Caporale
General Manager - BizCom sas


---

Hello Fabio,
I just landed off in Venice, thank you for all, praise for this days!

Gianluigi Zarantonello
Web Specialist - Coin SpA